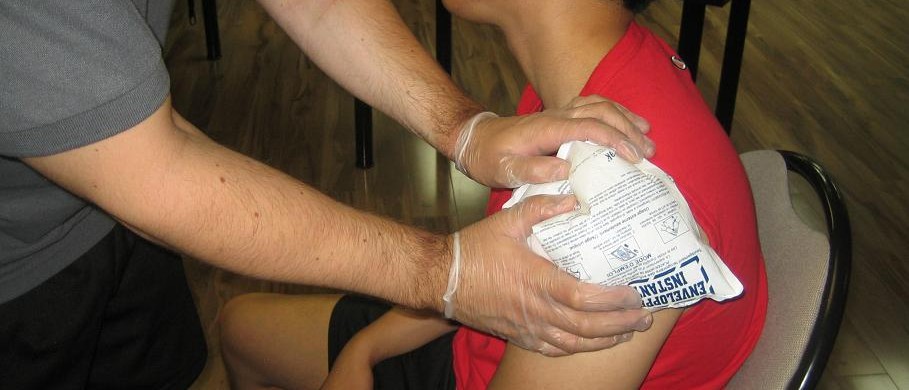 Bruises or contusions occurs when a part of the body is struck and the muscle fibers and connective tissues below are crushed but the skin remains intact. Once this manifests, the blood from the broken capillaries close to the surface of the skin seeps beneath the skin. Since the blood has no exit point, it is trapped which results to a reddish or purplish mark that is tender if touched.
The bruises can develop for various reasons but most are the outcome of bumps and being struck by objects. Luckily, the mark is not permanent.
How long bruises last?
Bruises change color over time. The reason for this is that the body is fixing the injury by breaking down and reabsorbing blood which causes the bruise to change into various colors before it vanishes.
Initially, the bruise is reddish in appearance as blood appears beneath the skin.
In 1-2 days, the hemoglobin in the blood alters and the bruise transforms to bluish-purplish or blackish in appearance.
After 5-10 days, the bruise turns green or yellow-tinged.
After 10-14 days, it takes on a yellow-brownish or light-colored brown.
After 2 weeks, the bruise eventually fades away.
Management
It can be difficult to prevent bruises, but you can hasten the healing process. When an individual sustains a bruise, you can apply cold initially to reduce its size by slowing down the blood flow to the area which reduces the amount of blood that leaks into the tissues.
It also reduces the swelling and inflammation. Simply apply cold on the bruise for 15-20 minutes at a time for 1-2 days after it appears. All you have to do is place ice cubes in a plastic bag and wrap with a towel or cloth. An alternative is a bag of frozen vegetables. It is easier to apply since it can form to the shape of the affected area.
You can minimize the swelling and bruising, raise the bruised area above the level of the heart. A pain medication can be given if needed.
When to consult a doctor
For minor bruises, they are easy to manage but it is still best to consult a doctor for the following:
Bruise does not improve after 2 weeks.
The bruise is swelling and very painful.
The individual develops bruises frequently and seem to occur for no evident reasons.
The individual could not move a joint or believes that he/she has a broken bone.
The bruise is close to the eye or there is difficulty moving the eyes or vision issues.